The Badgr Backpack is where you can store and fully interact with any of the Open Badges you've earned. Badgr awarded badges will be automatically added to a user's backpack. Non-Badgr badges may be manually uploaded to a Badgr Backpack.
Create an account on any Badgr server (Australia, Canada, European Union, United States) to collect your badges in a free Backpack service.
With a backpack, you can:
Store badges from any fully-compliant Open Badges provider.
Share badges to social media sites, by URL or embed.
Organize your badges into meaningful collections.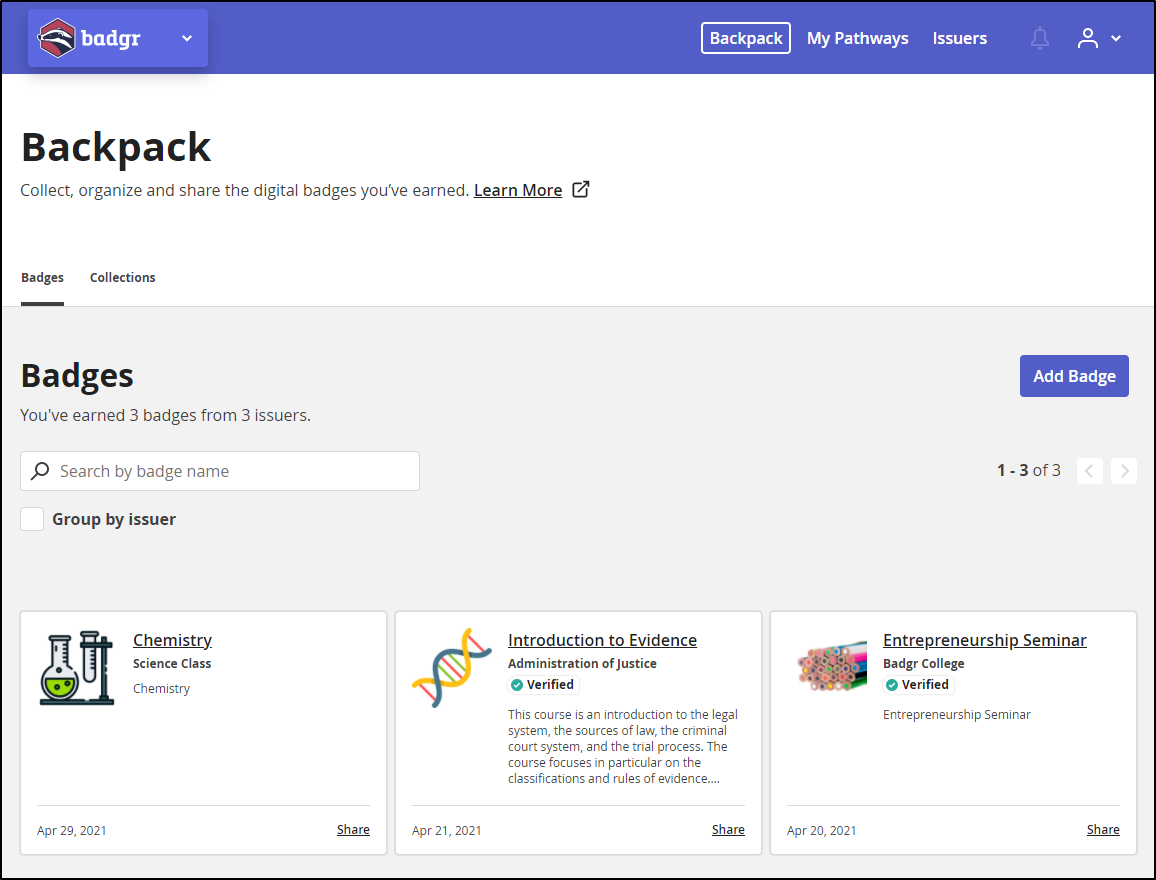 From your backpack, you can select a badge to view the badge details. When viewing the badge detail page you can:
Download the badge
Print the badge in certificate format
Remove the badge from your Backpack
Access a link to view the public page of your badge
View the badge's JSON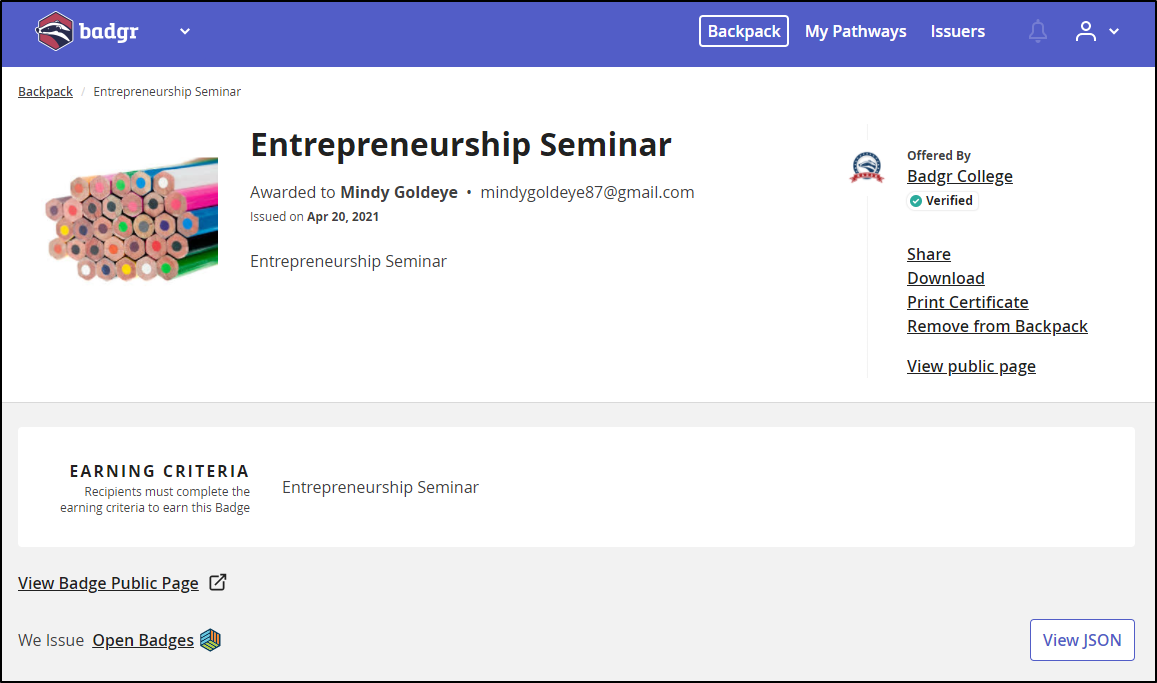 Looking for more information? Try one of these articles: