What is Badgr?
With Badgr, users can create, award and store Open Badges for free. An Open Badge is a specialized type of digital badge that contains verifiable metadata about achievements according to a common data format, the
Open Badges specification
. Below are some links from our knowledge base that will help you get started creating and awarding Open Badges with Badgr.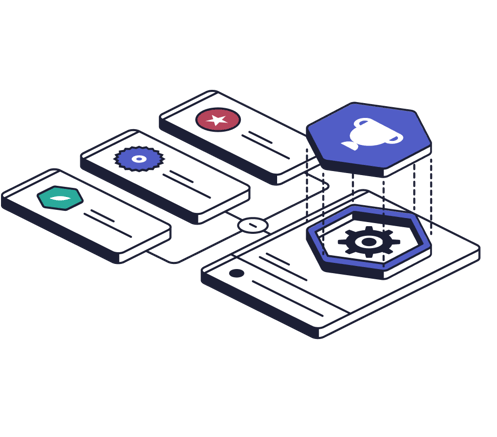 Webinars
If you're brand new to Badgr we recommend attending or watching one of our webinars that provide an overview of Badgr features and how to get started. You can access webinar recordings
here
. Or, If you wish, you can register
here
for one of our monthly webinars on the first Wednesday of every month at 11 am PDT.
Badgr and your LMS
If you're a Blackboard user, we're excited to announce that we've recently released a new LTI,
Badgr Groups
, which is compatible with the
Blackboard LMS
.
Badgr Pro
Our paid Badgr Pro subscription offers analytics and the ability to award a badge with a QR or claim code. Badgr Pro also includes exciting features like Badgr Pathways, a companion app to Badgr. Pathways allow issuers to combine and connect Open Badges from multiple sources into a meaningful pathway for learners. Track group and individual progress along the pathway and award milestone badges automatically. Users can track their own progress and look ahead to plan the next steps in their learning journey.
For more information about Badgr Pro and your organization, fill out
this form
to get in touch with our sales team.