In Badgr, you can create a collection of your earned badges to organize your badges which can then be shared in one fell swoop with collaborators, social media or embed on websites or in job applications. Badges added to collections may originate from Badgr or another platform.
Creating a Badge Collection in Badgr
Sign in to your preferred Badgr server (Australia, Canada, European Union, United States).
From the Backpack, select the Collections tab.
Select the "Add Collection" button.
Enter a Name and Description, then select Create Collection.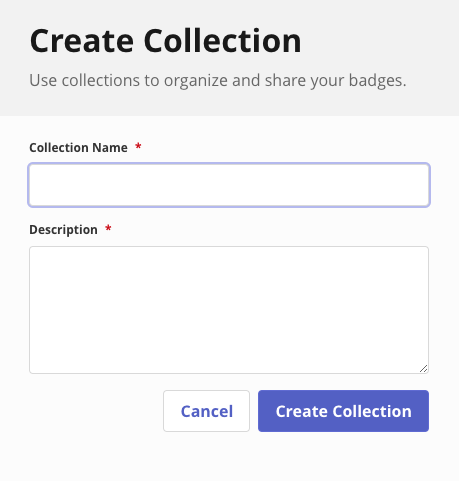 Add Badges to your Collection
Once you have created a collection you can add your badges to the collection.
Select the collection you wish to add badges to.
Click the "Add Badges" button.
Search or page through the list of badges selecting all of the badges you wish to add to your collection.
Select "Apply"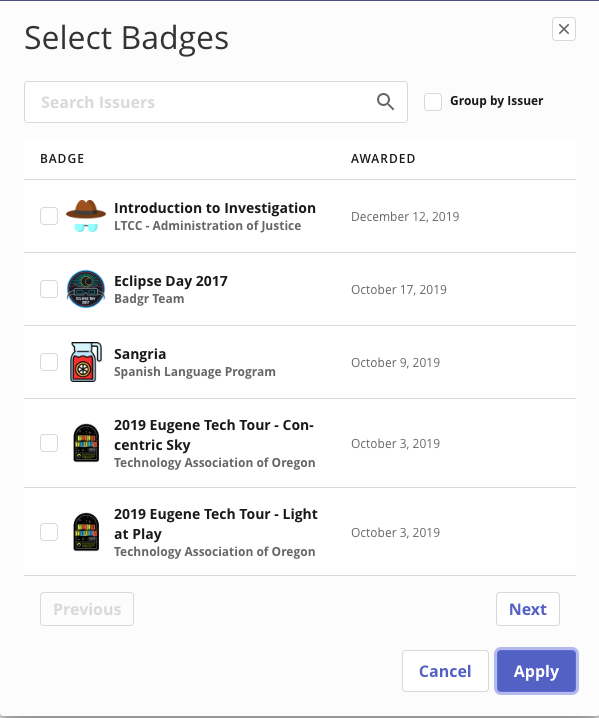 Making a Collection Public
Changed the PUBLIC toggle from OFF to ON to be able to share your collection with others
This can also be done from within a collection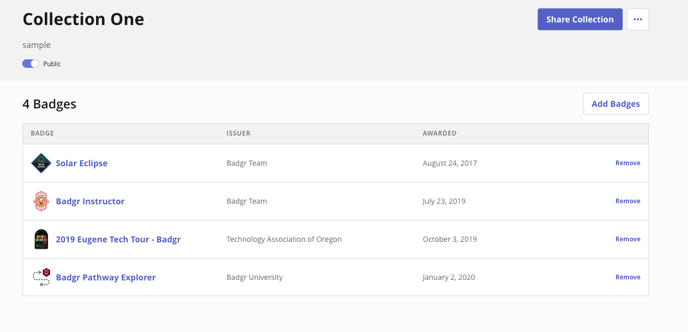 Once you've created a Collection you can share it via URL on email, social media, or anywhere you need to talk about your badges. See Sharing badges from Badgr.